...with Margaret Tran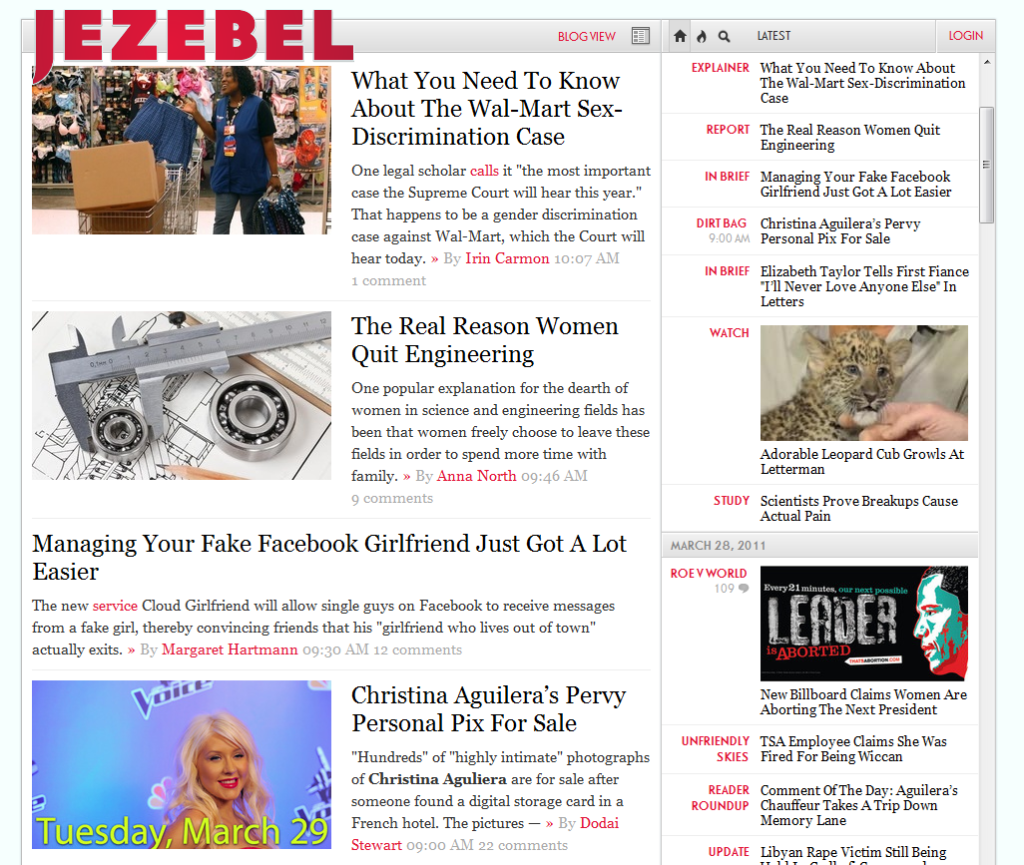 Women rule the internet.
At least according to
Aileen Lee's analysis on TechCrunch
, and it's one firmly backed by all social networking sites (which have a tendency to make up most internet activity). Looking at the "four of the new 'horsemen' of the consumer web,
Facebook
,
Zynga
,
Groupon
and
Twitter
... the majority of all four properties' users are female." According to an early Facebook team member, "women played a key role in the early days by adopting three core activities – posting to walls, adding photos and joining groups – at a much higher rate than males."
On the other hand,
full-time blogger, Tim Donnelly, asks "where have all the dude blogs gone?"
With the internet proliferating all the lady bloggers, Donnelly says that "just because bros throughout history have made a mess of things, repressed women, minorities, immigrants and the gaze doesn't mean there aren't those of us out there who have moved beyond all that and harbor modern-day issues just as complex as the girls". Dear super amazing writers whom happen to be the biological male sex, Please assist in this apparent gender imbalance on le internets.
In Washington,
a wave of prolific bloggers come of age in light of a relentless new media era.
A 'Juicebox Mafia' of male bloggers (aha!) were merely sharing their opinions online before being recruited by traditional media outlets like
The Washington Times
and cable news channel,
MSNBC
. Indeed, it highlights a rising generation of content makers who "rerouted the aspirations of young journalists... for whom a job in print media was once the holy grail."
The Wall Street Journal has launched single issue downloads through iPad
... and that sound you hear is Apple taking their 30% share of all WSJ sales made through the App Store. Fun, fun, fun.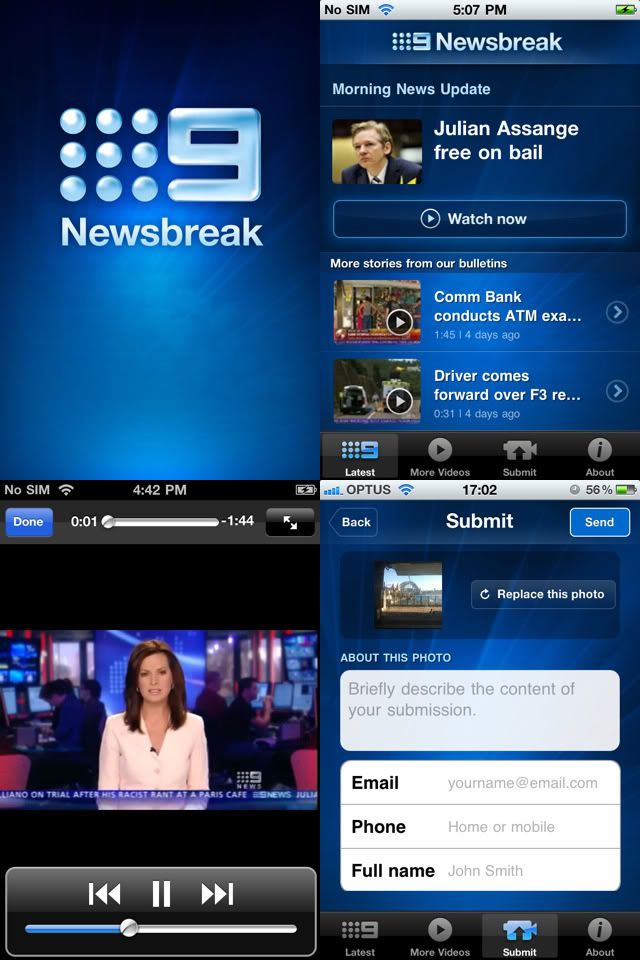 Speaking of apps, Ninemsn and Nine News have released an iPhone app called
Nine Newsbreak
for consumers to contribute to their own news. Oh. But what about the Android and Blackberry users?
*sadface*
That said, one wonders if the
new Australian shield laws
also extend to any citizen journos who emerge as a result of this app.
Media Week has compiled the top mobile magazine innovations for the year so far.
Granted, we're barely three months into 2011, but every media junkie and their goat knows how fast technology goes.
The Guardian has appointed its first mobile editor
, Subhajit Banerjee, who'll look after content and news across
The Guardian
's suite of apps and mobile sites, as well as blog about technology.
Still on newspapers and mobile,
The Poynter Institute dissects the New York Times' subscription plan
– and, hey, lookie! It promotes mobile technologies, not necessarily print revenue, as many would believe. By targeting consumers via mobile devices, they're still aiming to retain their readership and audience – and will possibly even
*gasp*
circumvent Apple's 30% cut for every
NY Times
app subscriber.
As if that isn't enough,
here are three ways Twitter could make newspapers obsolete
(via
Media Bistro
).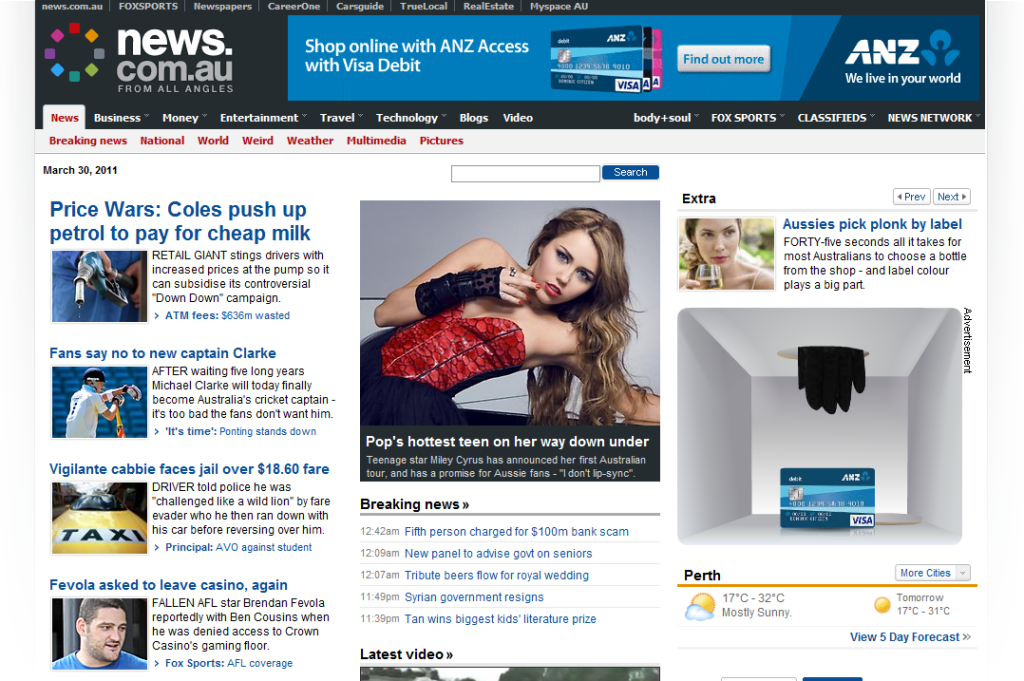 But there's still hope!
News portals are fast climbing the ranks of capturing consumer attention
, according to Roy Morgan research on internet usage. While Google and Facebook took out the top spots, Telstra,
news.com.au
and sites under
Fairfax Digital
were not far behind in the list of sites Australians visited the most last quarter of 2010. Andrew Braun, director of mobile, internet and technology for Roy Morgan believes, "this may indicate Australians' desire for familiarity and trust when choosing content to consume."
Community managers are also being primed into the news industry
, with
Media Bistro outlining the case to consider such a role in engaging the dynamic audiences of today
. Newspapers, take note!
The folks at Paid Content commiserate over the difficulties in monetising video content.
Fickle consumers, might you assist in shedding light on this conundrum?
The first issue of Google's online magazine THINK Quarterly has emerged.
This magazine is so delicious that I actually want it in tangible print. The cool flipbook bit of the site (a.k.a the only thing that pays homage to the traditional magazine form) will unfortunately not run on mobile Apple devices like the iPad, seeing as Steve Jobs is rather frowny-face when it comes to Flash software. Le sigh: why is life so hard, Mr Jobs?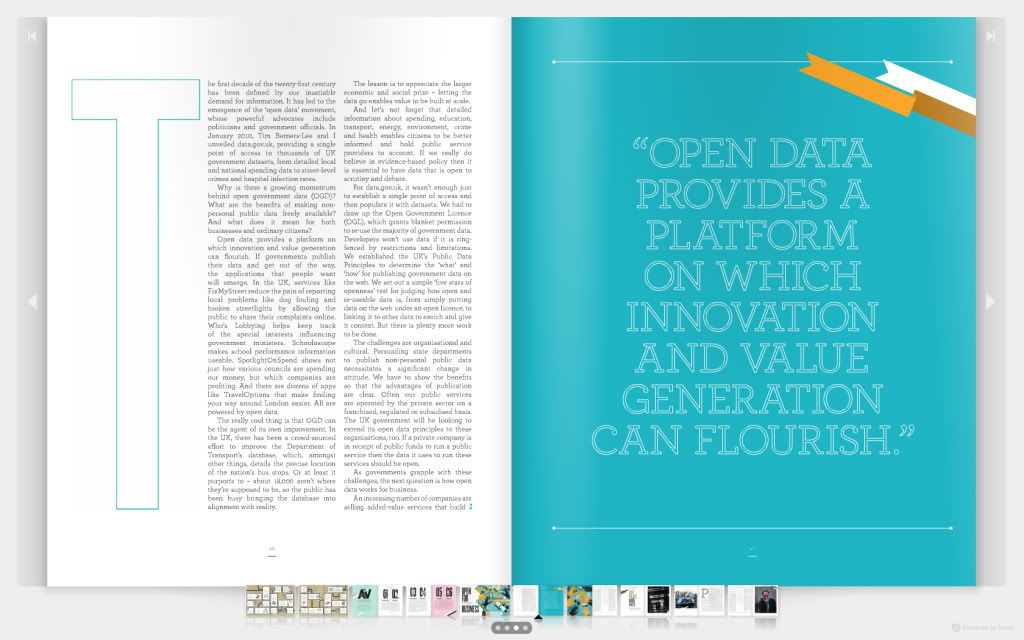 Something we all so obviously didn't know is
how the internet has changed copyright law

. Mashable
explores all the extra hoops we need to jump through to retain copyright to our works in this day and age in light of laws dating back to fifty years ago.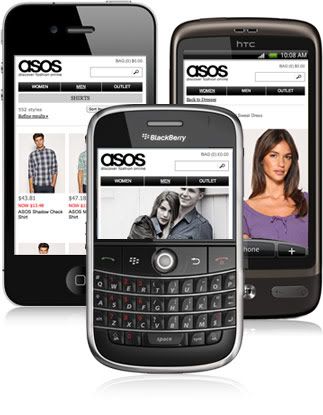 Australian retailers are again being urged to think online and e-commerce
, as a recent Nielsen survey showed that 76% cited convenience as the main reason for buying things from their mobile devices. One prime (and vaguely dangerous example (excuse me while I demolish my credit card) that does mobile shopping very well is
ASOS
. How is it humanly possible for me to love the site even more?!
Speaking of humans, it's often easy to forget that social media is merely a platform with people behind the Twitter masks steering the digital wheels.
Cybersecurity cannot ignore human behaviour

, reports The Atlantic,
and this could not be more true. There are only so many algorithms and blacklisted URLs (*cough*openinternet*cough*) that can nanny user habits. I mean, look how many lines of code it took to take down the
New York Times
paywall?
Just four short lines
and it wasn't a computer that came up with that.
On the other hand,
New Scientist
reports
there is now software that can mimic human behaviour on Twitter
. Just so we're clear folks, I am a real person and so are many of the people you meet on Twitter and/or online. General rule of thumb? Meet the person before you decide to follow them on any social network.
Margaret Tran is an digital producer and freelance writer often found eyeball-deep in the goodness of the internet and all things digital. She recently departed the glittering ranks of the digital crew at Pacific Magazines, where she had the privilege of working with that's life!, InStyle, K-Zone, Total Girl and Girlfriend magazine. Nowadays, she can be found freelancing, eating lots and swimming through her mutating piles of magazines in her home.
Margaret @ Girl With a Satchel